Regular price
Sale price
£14.50 GBP
Unit price
per
Sale
Sold out
Our Natural Tallow whipped face Butter is a must-have addition to your daily skincare routine!

Our face butter is light and easy to apply, and has a light, pleasant scent. Our nourishing formula is perfect for all skin types and is free of synthetic fragrances and dyes, making it a great natural choice for your face.

Try our natural Tallow whipped face Butter today and experience the difference!
Description

Our luxurious blend of grass-fed tallow and nourishing botanicals helps to keep your skin looking healthy and radiant. The combination of tallow and botanical oils helps to lock in moisture and provide a protective barrier on your skin, while the essential fatty acids found in tallow help to nourish and protect your skin.

Beneficial Ingredients

With a high water content Aloe is very hydrating, soothing and cooling. It's also a powerful anti-inflammatory and can treat skin conditions including psoriasis, sunburn, acne and dry skin.

Cactus oil or Prickly pear helps restore elasticity. It promotes brighter and more even-toned skin. Prickly pear is extremely high in essential fatty acids, omega-6 and -9, and the natural antioxidant vitamin E. It's also rich in amino acids, which stimulate collagen production to promote faster cell turnover. And finally, it also contains vitamin K, which brightens under-eye dark circles and also promotes your skin's elasticity.

Grass fed tallow is a deeply nourishing whole ingredient! It is ultra rich in the same kinds of lipids that are found naturally in youthful, healthy looking skin. Grass fed tallow also contains fat-soluble Vitamins A, D, E & K. All intrinsically balanced by nature, with no further improvement or enrichment needed.

The Vitamin C in Mango Butter helps it to boost the skin, brightening it, while the Vitamin A helps to increase the skin's youthful appearance, reducing fine lines. Since mango butter is a rich moisturizer, it is very soothing and healing.

Raw Beeswax is Amazing for your skin because it's a natural humectant filled with protective wax esters that draw moisture into your skin and keeps it there!
It has anti-bacterial and anti-inflammatory properties are perfect for cleansing the skin. It's is absorbed slowly by the skin without blocking pores and it naturally moisturises without having to add petroleum based chemicals. It's packed with vitamin A to fight against the free radicals that cause premature signs of aging.
Materials

Tallow, Mangifera Indica Seed Butter (Mango Butter), Prunus Armeniaca Kernal Oil (Apricot Kernal Oil), Cera Alba (Beeswax), Tocopherol (Vitamin E), Opuntia Ficus-Indica Seed oil (Prickly Pear), Eucalyptus Globulus Leaf oil (Eucalyptus), Lavandula Aungustifolia Oil (Lavender), Citrus Reticulata Peel Oil (Sweet Orange), Aloe Gel
Shipping & Returns

UK Tracked & Signed For

Our Shipping prices are calculated by weight and start from £3.50. Delivery takes approximately 1-3 working days from the shipment date. You will receive and email to notify you when your order has been dispatched. Our Processing time from when your Order is placed to Dispatch is 1-2 working days.

Shipment problems

If any problems occur with your shipment (loss/damage) we ask that you contact us so that we can do our best to rectify the matter. If you need any assistance when making your order please contact us at info@boldnaturalsoap.co.uk and we'll help you as best we can. 

Cancellations, Returns and Damaged Items

We are confident that you will be pleased with your purchase. If you wish to return an item to us, please notify us by email and safely return it to us within seven working days of receipt. Due to the nature of our products, goods can only be returned if they remain unopened and remain in the same condition as when you received them.

A full refund of the price you paid for the item will be issued within thirty days of receipt provided the item is returned in its original condition: unused, in its original packaging and in a re-saleable condition. You will however be responsible for all delivery costs.

Our refund will not include the cost of post and packing and we cannot refund if the goods are part-used or damaged.

Please obtain proof of posting from the post office in the unlikely event that the item does not reach us.

If an item does not reach you in perfect condition, please contact us within seven days of receipt and we will arrange to either replace your goods or refund the purchase price.

We will ask you to pack the item with care and to return the faulty item to us. Upon receipt of the damaged item we will refund the cost incurred by you in returning it to us and replace or refund the goods.

For your peace of mind and ours, we obtain proof of posting for all items sent to you and we request that you do the same for any item that you return to us.
Dimensions

Jar 150ml

Main Body Diameter: 80mm

Height with lid: 35mm
Care Instructions

Directions of Use
For use on Face, Body and Hands

Wash your face first, this way you get rid of sweat, grime, makeup etc. This will allow the cream to penetrate into your pores.

Always apply your face cream on damp skin, after you finish pat your skin dry.

Use a small amount. Your face should be able to absorb the cream rather than feel greasy.

Dab it smooth, instead of taking a finger full of it, apply small spots all over your face and then smoothen it out. This way you will be able to apply the cream on every bit of your face.

Warnings
Avoid contact with the eyes. If skin irritation occurs, discontinue use.

Please Read Ingredients listed to avoid known Allergens

We recommend using our Butters within 6 months of purchase.
FAQs

My Skin is Dry can I use your Soaps?

Absolutely, our Soap is great for dry skin because it contains moisturising glycerin and emollient ingredients. It doesn't contain any harsh drying chemicals such as sulphates and it has loose oils which help replenish the skin's protective barrier.

What do you mean by all natural?

Soap is a chemical compound made from oils, alkali and water - so what makes them natural compared to other cosmetic products? When I say that our soaps are natural I refer to the fact that our products are safe and nontoxic, readily biodegradable, and they are free from artificial colours, fragrances, hardeners, latherers, preservatives, detergents and alcohols.

How long will my soap last?

Depending on how often you use your Soap and how its stored, handmade soap typically lasts an adult user 25 to 30 showers once in use. I recommend that you use a soap dish with sufficient drainage, keep the soap away from running water and allow to dry completely between each use.

Do the soaps have a use by date?

I recommend using our soaps within 6 months of buying them. The scents and colours will fade slowly over time though and some scents will start to fade after 4-5 months.

I have sensitive skin and can't use most soaps. Will I be able to use yours?

Yes, most likely you will be able to use all our soaps because they are incredibly gentle and contain relatively small amounts of essential oils. Basically all of our soaps are ideal for sensitive skin.

Can I use your soaps on my face?

Yes! Our soaps are formulated to work for both face and body. Do note though, that your face generally is more sensitive than your body, so essential oils and butter/oils that may work well on your body, could be irritating on your face.

When using our soap for face cleansing I advise wetting your hands and face first, then wetting the bar, and then rubbing the bar in your hands for about 5-10 seconds before using the lather to gently cleanse.

Do I still need to moisturize my skin after using your soap?

Soap is after all a cleaning product. If you normally moisturize your skin after showering or cleansing your face, I would suggest continuing your ritual as usual after using our soap. Our Whipped Face Butters complement our Soaps to nourish Skin after cleansing.

For those who don't moisturize, our soap won't leave your skin dry and tight and it's mild enough to be used on the face.

Where can I enquire about Wholesale Orders?

Please head to our Website to fill out a Wholesale form or email info@boldnaturalsoap.co.uk

I've emailed about an Order and not received a reply?

We reply to all emails so please check your spam folder if you have not received a reply from us within 24hrs. We usually reply within 1-2 hrs within opening hrs.
View full details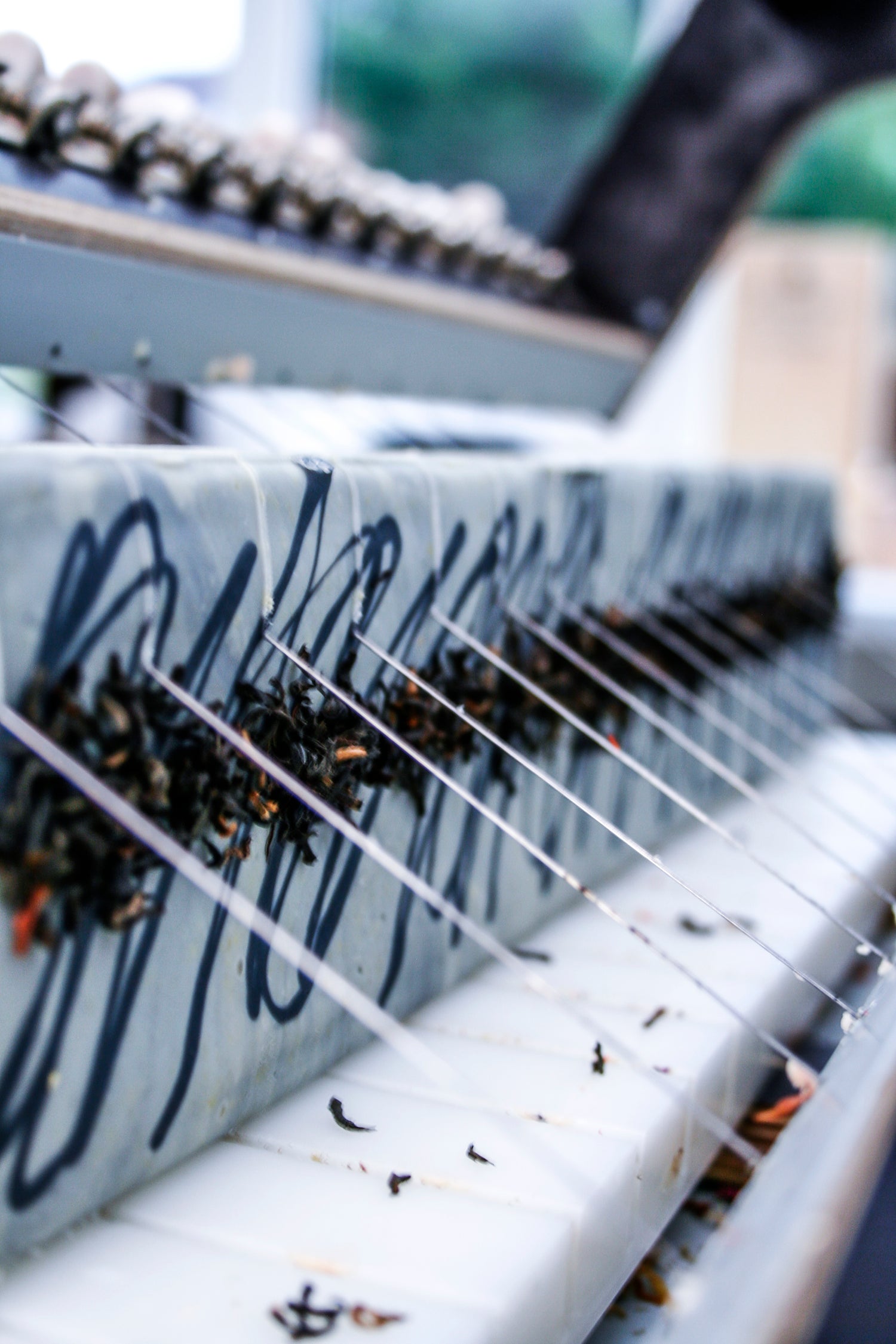 Handcrafted every step of the way!
Every bar or Soap is hand crafted from formulation to packing. Making every bar truly Unique...